LISTEN ON
DOWNLOAD
BROUGHT TO YOU BY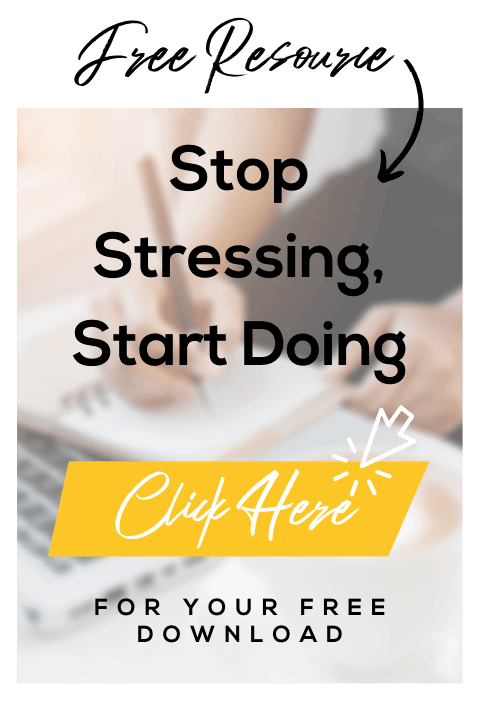 Highlights:
(04:46) Starting small
(07:35) Pups dream too
(08:14) Notice the world
(12:09) Whatsapp voice notes
(13:16) Put it down
A million things you need to do, but finding it really hard to get motivated and achieve just one thing on your list? Stopping the stress and finding the focus can be incredibly hard to do – but with some simple tricks up your sleeve you can get back on track in no time!
In this episode I'm going to take you through 5 different procrastination proof ways to get you back to the job at hand with renewed focus and energy, even when it feels like there's no inspiration to be found.
We will cover all things:
Stepping Out
Changing it Up
And Getting it Down
And although all of those points may sound like awful dad-dance moves, when you feel like you've veered off the path a little, our Stop Stressing & Start Doing guide will get you back to where you need to be.
Click here to get your free copy of our guide sent directly to your inbox so that if you feel like you're stuck in future you'll have it to hand and ready to refer to; You'll be back to Doing before you know it.
We are all susceptible to feeling overwhelmed, it's just part of being human, but whenever you feel trapped just remember that you have still got this!
You are a Dreamer and a Doer!