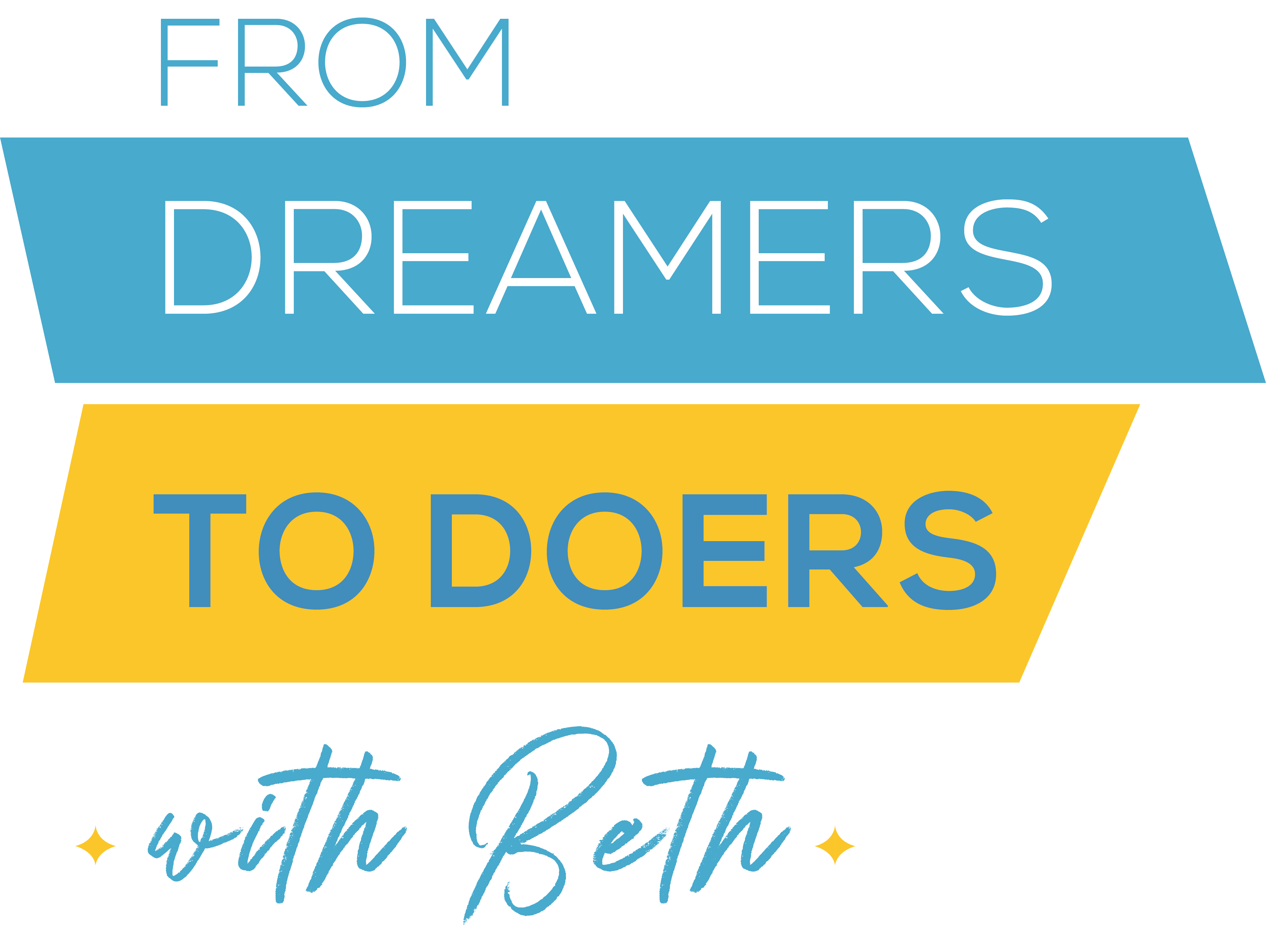 Welcome to the Dreamers
and Doers Podcast!
Beth Hale encourages and supports people to be unapologetically ambitious.
From our global online community, to our in-person events, we believe in bringing a community together,
cheering them on and giving them the tools they need to create their own versions of success.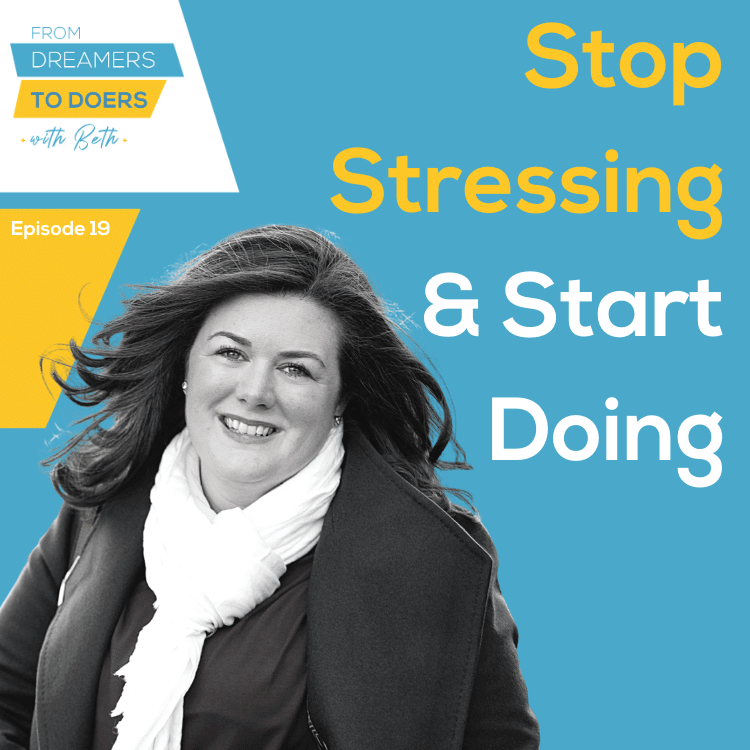 LISTEN ON apple podcasts | stitcher | spotify | amazon DOWNLOAD AUDIO BROUGHT TO YOU BY MONDAY.COM Highlights: (04:46) Starting small(07:35) Pups dream too(08:14) Notice the world(12:09) Whatsapp voice notes(13:16) Put it downA million things you need to do, but...
Hey, I'm Beth!
I'll believe in your dreams even when you can't and will be by your side until they become reality. You'll find me working from rooftops with bubbles, my home office with a cup of tea and jumping round the world working to make sure I can support you in the best way possible.
You've got this!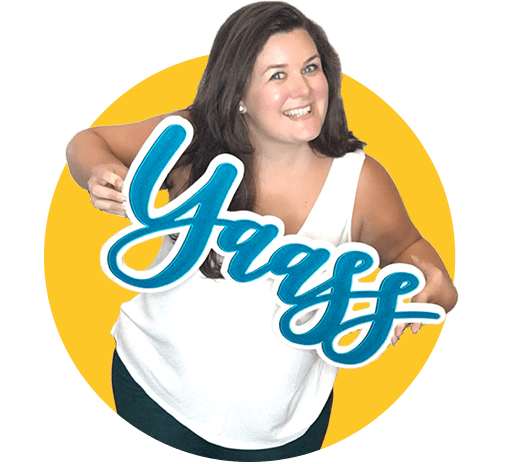 STRATEGIC STEPS, 
TOP TIPS &
INSPIRATIONAL INTERVIEWS
TO TURN THOSE IDEAS
INTO REALITY
STRATEGIC STEPS, 

TOP TIPS &

INSPIRATIONAL INTERVIEWS

TO TURN THOSE IDEAS

INTO REALITY