I know it's not just me – selling and sales can sometimes feel uncomfortable, awkward and maybe even leave you feeling a little bit sleazy. However, it is something we all have to be doing all the time; whether it's our products, our services, our dreams, our visions, our ideas or even ourselves we always have to be selling and sharing them. 
If you want to help and serve you have to be able to sell. 
Sales must be an integral part of everything we do for us to succeed and for us to be able to help others. 
That is exactly why my good friend Luis is with us today. A master of selling without feeling sleazy, he's going to be:
Turning the whole idea of sales on its head (this is a big one!)

Talking about "sitting crooked and talking straight." 

Covering how to feel authentic when selling.

Sharing an amazing and simple

3 Step Framework

you can use right away.

Plus so much more…
Let's jump in! 
Highlights: 
(6:20) Being unapologetically ambitious to make a lasting impact.

(8:31) What comes with being part of big brands.
(8:54)

Sit Crooked and Talk Straight –

what does that even mean?!

(10:30) The 'secret sauce' of connection.
(13:48) What Bridget Jones has to do with sales.
(17:47) Selling fundraising for an Olympic Triathlon.
(20:15) Using this skill in interviews.
(26:05) Re-positioning serving and selling.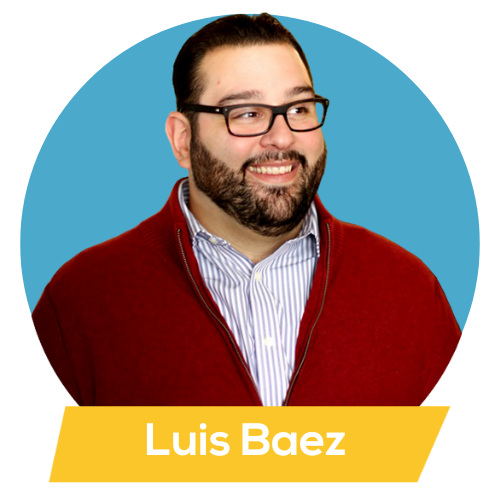 Luis Baez is a Business Strategist & Sales Trainer, serving purpose-driven small businesses and social enterprises. He has over a decade of experience in sales and marketing at some of the most influential companies in the world, including LinkedIn, Google, Uber and Tesla — and has driven over half a billion in revenue.
How did he get there? A fine balance of NYC hustle and Silicon Valley strategy.
Luis now teaches his social selling and personal branding strategies to help business leaders impress, inspire and influence audiences online.