Redundancy. It's a big topic for a lot of people at the moment.
This episode is the first in a series of interviews exploring redundancy and what it means for different people. Every story is unique, whether you're at the very beginning, in the messy middle, or are now embarking on something new – there is no right or wrong way to do it!
Being made redundant, especially when it's unexpected, can make you feel lost, taken aback and unsure of what to do next. However, it is sometimes when all of our safety nets are taken away that we finally take that leap of faith into the unknown.
Jon's redundancy story is a wonderful example of exactly that.
In this episode we are joined by the fantastic Jon Seymour who kindly shares with us how he tackled his own redundancy. 
Whether you are going through, or have been through a redundancy, or even if you've never encountered redundancy, I know many different aspects of these interviews will resonate with you and provide you with some invaluable insights and inspiration to take away.
As we talk through Jon's journey we will cover:
What comes next (& there's a lot of choices you can make here!)
Looking at the Support Circles you have around you.
Reframing your own personal idea of what success looks like.
And long-term vs short-term short term planning.
As with every episode, we've pulled together a Podcast on a Page for you with 5 steps reflected in Jon's journey as a helpful quick guide to tackle difficult career or life uncertainties!
If you'd like a copy of these steps to print out or set as your phone background click the Podcast on a Page button at the top of this page.
Highlights: 
(04:50) Being a bit Moana.

(09.10) An unexpected Surprise.

(13.59) First Reactions.

(18:43) Next Steps.

(33:30) Reframe Success.

(35:42) Give yourself no Alternative.

(37:36) Your Support Network.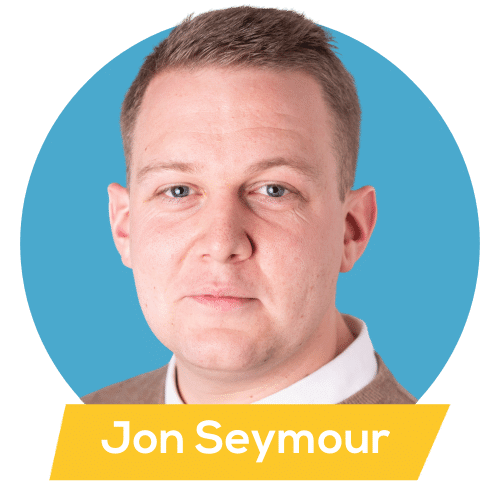 After a successful 'traditional' career journey, working alongside international brands such as John Lewis, Gymshark and Tiffany&Co,  Jon had a CEO-role heading his way.
An unexpected redundancy put a spanner in the works but led Jon to where he is today!
Jon is now the owner of Hubbl Marketing – A digital, design and brand marketing agency that specialises in marketing support for start-ups and SME's.